Skype Access To TurboBridge
Callers can use Skype to connect to your TurboBridge conference calls. This extends your reach to anywhere the participant can access a broadband connection with a Skype-enabled device.
Unlike Skype's built-in conferencing capabilities (essentially calling a group of Skype contacts), TurboBridge supports "meet-me" conferencing, allowing participants to call into the conference bridge at their convenience. Plus, with TurboBridge you can mix multiple access methods – some callers dialing in with regular phones, others connecting with Skype.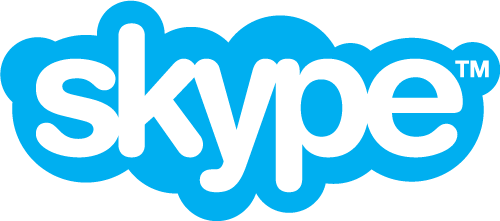 Pricing. There is no charge to the caller for using Skype Access, when connecting directly to the user name TurboBridge. Your account will be charged 1¢ per minute for Skype Access usage.
Other Skype Dial Options. If a Skype caller uses the "Call Phones" option and dials one of the regular TurboBridge Toll Access numbers, those usage minutes would be classified as Toll Access with TurboBridge, and priced according to the terms of your TurboBridge service plan. (There are no per-minute charges for Toll Access with Flat Rate plans.) In this case, the Skype caller pays Skype directly for those minutes (many Skype users pay for unlimited USA and Canada calling).
Skype also allows callers to make free calls to USA toll-free numbers, so a Skype user could call a TurboBridge Toll-Free Access dial-in numberand connect to your conference calls, if Toll-Free Access is enabled on your conference bridge. (A TurboBridge Account Administrator can enable or disable Toll-Free Access on your conference bridge.) In this case, you will be charged the applicable Toll-Free Access per-minute rate associated with your TurboBridge service plan, which is more expensive than the 1¢ rate for direct Skype Access.
Using Skype Access For Extended Reach. TurboBridge offers Skype Access to extend your reach to a few overseas callers or those without phone access. It is not designed to accommodate a large group (10+ participants) of Skype callers. Please contact Skype directly for large-scale Skype Conferencing options. The audio quality callers will experience with Skype Access may be lower-quality than Skype callers experience with "Skype-to-Skype" calls, because of the way Skype directs calls to TurboBridge. (The quality will be similar to what Skype callers experience when dialing regular phones.)
Skype Alternative: TurboBridge WebCall. There is a maximum of ten Skype participants that can join your conference calls. In lieu of Skype, you can direct callers to TurboBridge WebCall for a superior connection to your conference calls. WebCall provides higher-quality audio, with an easier way for callers to join your conference calls, and works with the Chrome or Firefox web browsers. (There is no additional software to install.) There is no charge to the caller for using WebCall, and no extra charge to you if you are enrolled in a Flat Rate pricing plan. (WebCall usage is billed 1¢ per minute with pay-as-you-go plans, like the Value plan.) Click here for additional information on TurboBridge WebCall.
Connecting With Skype Access
Click to Connect. Search for

TurboBridge

in the People, groups and messages box and select "TurboBridge HD Conferencing". You do not need to wait for TurboBridge to accept your invitation. Click on the Audio Call icon to start the call.
You will hear ringing for several seconds before it connects. (The call is actually forwarded to a special 99 Skype Number.)

Open Dial Pad. When the call connects, click on the Dial Pad icon at the bottom.

Enter Conference ID via the dial pad. Once connected, you will be prompted to enter the Conference ID. You may type the numbers or click on the dial pad keys.